Ballot Drop Box Information
The drop off box is a safe and convenient way to return your Voted Absentee Ballots. Avoid Election Day lines and waiting on mail, use the drop off box today!
Where: 345 Oak Hill Ave., 44502 in the circle parking lot of the Board of Elections. Ohio Secretary of State Directive 2023-03, permits each Board of Elections to have only one (1) secure receptacle outside of the Board office, for the purpose of receiving Absentee Ballots.
When: A bi-partisan team collects all Voted Absentee Ballots from the drop box periodically throughout the business day.
Who: Voted Absentee Ballots can only be returned to the drop off box by the voter or a family member, including: the spouse, the father, mother, father-in-law, mother-in-law, grandfather, grandmother, brother, or sister of the whole or half blood, or the son, daughter, adopting parent, adopted child, stepparent, stepchild, uncle, aunt, nephew, or niece of the voter. Additionally, we ask the person returning the ballot over the counter to sign the back of the return envelope.
Don't forget!
The deadline to register to vote for the November 7, 2023 General Election is October 10, 2023 at 9:00 P.M.
The deadline to return your completed Vote-by-Mail Ballot Application is to have it in by Tuesday October 31 by 8:30 P.M.
The date to have your mailed Absentee Ballots postmarked is Monday November 6.
The deadline to return your voted ballot to the Board of Elections is by Tuesday November 7 before 7:30 P.M.
Check us out on Facebook, for the latest updates! Mahoning County Board of Elections - Home | Facebook November
Voter Resources - Election Systems & Software​How to vote with the DS200 Scanner​
​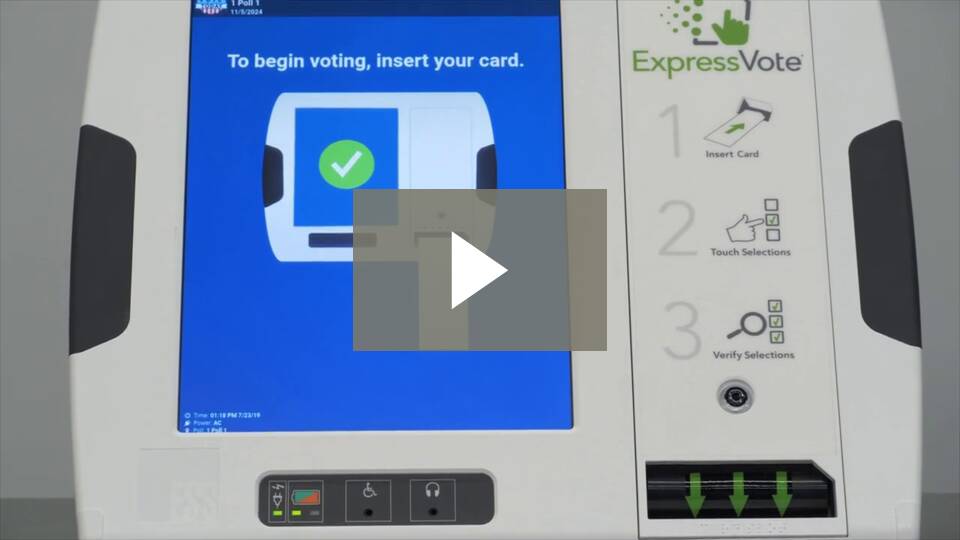 Voter Resources - Election Systems & Software​
​How to vote using the ExpressVote
Review the Ballot
To increase voter confidence at the voting booth, sample ballots are available for review. Find the appropriate ballot by selecting the desired precinct. You may filter by category, district name, and party.
​
​ Find Ballots ...
​